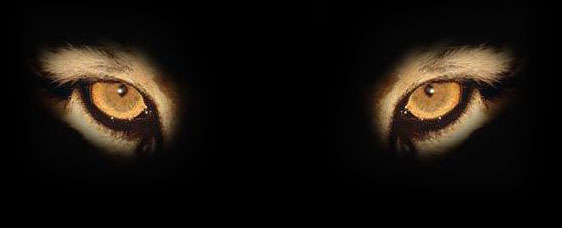 Tigerfans - The Beginning
Welcome all you animal loving nerds. We have set up this site for all the fans of the tigerhomes sanctuary website, and for those of you who are first visitors here you will find out what the sanctuary is all about and why we all love it so much. Tigerhomes sanctuary is a place where exotic animals can live their lives in peace and harmony. It is a private sanctuary located in South miami, Florida and is run by Dave Hartsock and Jason Abels who may i add do a wonderful job.
There dedication and respect for these animals is outstanding, they have created the sanctuary to be as natural as they possibly can, they set up the tigerhomes website so we the people of the world could have a look into the daily lives of these wonderful animals through their web cams that they have set up on there site, this give us the fans a wonderful insight into what they are doing.
They have set their web cams up in places as not to interfere with the animals natural behaviour. Their website is also a wonderful learning place for people of all ages who are interested in wildlife and about the learning of different animals. We the fans wanted to set our site up to give people like yourselves a small taste of this from us the fans point of view. It is in no way shape or form linked to the actual tigerhomes website.
This site is made by the fans for the fans.
There is also lots of other stuff on the site all about animals , there is also a link to the national hurricane centre of where we can keep an eye out for those pesky hurricanes, the sanctuary itself has been hit by 2 major hurricanes in 2005 which caused widespread damage throughout, Hurricane katrina and wilma totally destroyed some of the animals habitats, ripped down trees that have been growing for a very long time, totally wrecked the perimeter fence of which some actually ended up in the middle of the road, they knocked the power out for days because the power poles had been torn down all over the place. Dave has been working extremely hard to get the place all cleaned up and looking like new again. Hurricane season happens every year as everybody knows so the sanctuary is very well prepared for them. You can read more about this in our pages.
Please have a look around and take your time to explore our site, look at our pictures and read our storys and if you so wish you can leave a message on our forum pages or you could even ask a question relating only to animals please...Enjoy yourself and tell all your friends about our website..and of course the tigerhomes website.